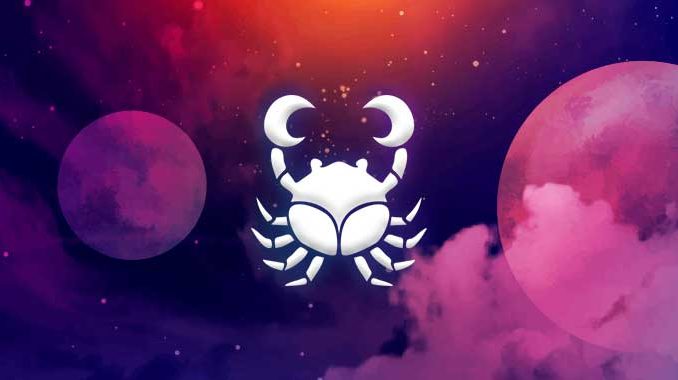 The planets and constellations of Thursday, June 3, will be auspicious for 4 out of 12 zodiac signs. At the same time, the day will be normal for 8 zodiac signs. Astrologer Dr. Ajay Bhambi says that today the circumstances are favorable for the people of Taurus. The day will be good for the employed people. The income sources of the people of Libra zodiac will increase and the financial condition will also be better. The day will be good for the employed people. The day will be good for the job and business of Scorpio people. The problems of job and business of Aquarius sign people will be overcome. Apart from these, today the stars will have a mixed effect on the people of Aries, Gemini, Cancer, Leo, Virgo, Sagittarius, Capricorn and Pisces.
According to astrologer Jyotishacharya Dr. Ajay Bhambi, today will be something like this for Cancer is  
Cancer Daily Horoscope
Positive – If you are planning to make changes in the house, then today is a favorable time for that. You will try to improve your personality and functioning further. A comfortable time will also be spent in joining any social service organization and giving your support.
Negative- Do not waste time in useless activities. Please give full support of the ongoing time at this time. Any dispute-like situation may arise with brothers, solve the problem wisely and peacefully.
Cancer Daily Love Horoscope 
Love-There can be some dispute between husband and wife regarding any matter. But the arrangement of the house will remain proper. There will also be sweetness in love relationships.
Cancer Daily Career Horoscope 
Business- Hard work will be more than profit at the business place. Today there will be no special success, but future plans will be positive. At this time, pay more attention to marketing related activities.
Cancer Daily Health Horoscope
Health will feel problems such as excessive workload due to fatigue, headaches. Diabetic people should also keep complete abstinence from their food.
Lucky color – Orange , Lucky number – 5
Today Horoscope in Hindi (Aaj ka rashifal)
आपकी कुंडली की भविष्यवाणी करने के लिए, एक ज्योतिषी आपकी राशि के आधार पर सूर्य, चंद्रमा और ग्रहों की स्थिति के आधार पर चार्ट बनाता है। ज्योतिषी तब चार्ट बनाने के लिए एक विशेष तालिका का उपयोग करता है जिसे खगोलीय पंचांग कहा जाता है। यह चार्ट ब्रह्मांड में वर्तमान में चल रहे विषयों और ऊर्जा को प्रकट करता है, जिससे वे आपके लिए दैनिक या साप्ताहिक राशिफल लिख सकते हैं।