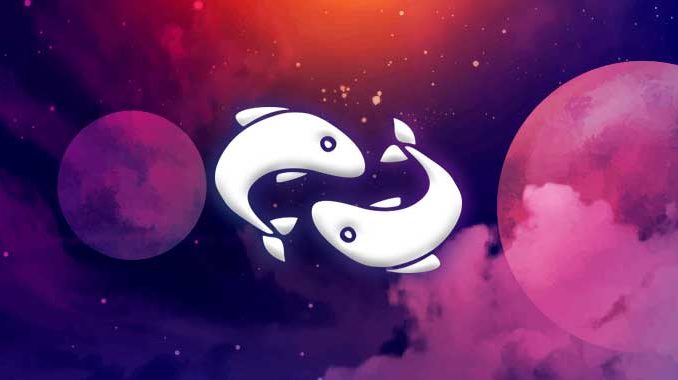 The planets and constellations of Thursday, June 3, will be auspicious for 4 out of 12 zodiac signs. At the same time, the day will be normal for 8 zodiac signs. Astrologer Dr. Ajay Bhambi says that today the circumstances are favorable for the people of Taurus. The day will be good for the employed people. The income sources of the people of Libra zodiac will increase and the financial condition will also be better. The day will be good for the employed people. The day will be good for the job and business of Scorpio people. The problems of job and business of Aquarius sign people will be overcome. Apart from these, today the stars will have a mixed effect on the people of Aries, Gemini, Cancer, Leo, Virgo, Sagittarius, Capricorn and Pisces.
According to astrologer Jyotishacharya Dr. Ajay Bhambi, today will be something like this for Pisces is  
Pisces Daily Horoscope
Positive – Time is mixed and fruitful. Time is favorable for investing somewhere, but it is also necessary to do a thorough investigation about it first. You will make proper rules and regulations to maintain proper order both at home and in business.
Negative- Stay away from activities like money transactions or lending. Due to this, you may also suffer financial loss. Do not get involved in an argument with a neighbor or friend. It is better to be busy with your own work.
Pisces Love Horoscope:
Love-Husband and wife will understand and respect each other's feelings. But do not take interest in extramarital affairs. Otherwise, the order of the house may be disturbed.
Pisces Daily Career Horoscope 
Business- Activities in business will be slow. Now is the time to reflect on expansion plans. You will get favorable results from them in future. The employed people will perform their tasks well.
Pisces Daily Health Horoscope
Health- Stay away from risky activities. And drive the vehicle carefully. Falling or getting injured.
Lucky color – Mehroon, Lucky number – 7
Today Horoscope in Hindi (Aaj ka rashifal)
आपकी कुंडली की भविष्यवाणी करने के लिए, एक ज्योतिषी आपकी राशि के आधार पर सूर्य, चंद्रमा और ग्रहों की स्थिति के आधार पर चार्ट बनाता है। ज्योतिषी तब चार्ट बनाने के लिए एक विशेष तालिका का उपयोग करता है जिसे खगोलीय पंचांग कहा जाता है। यह चार्ट ब्रह्मांड में वर्तमान में चल रहे विषयों और ऊर्जा को प्रकट करता है, जिससे वे आपके लिए दैनिक या साप्ताहिक राशिफल लिख सकते हैं।