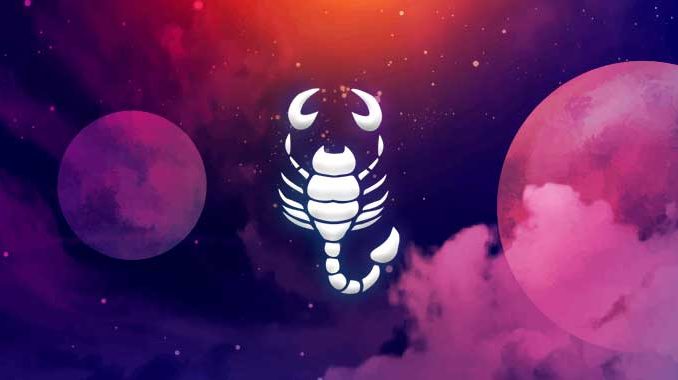 The planets and constellations of Thursday, June 3, will be auspicious for 4 out of 12 zodiac signs. At the same time, the day will be normal for 8 zodiac signs. Astrologer Dr. Ajay Bhambi says that today the circumstances are favorable for the people of Taurus. The day will be good for the employed people. The income sources of the people of Libra zodiac will increase and the financial condition will also be better. The day will be good for the employed people. The day will be good for the job and business of Scorpio people. The problems of job and business of Aquarius sign people will be overcome. Apart from these, today the stars will have a mixed effect on the people of Aries, Gemini, Cancer, Leo, Virgo, Sagittarius, Capricorn and Pisces.
According to astrologer Jyotishacharya Dr. Ajay Bhambi, today will be something like this for  Scorpio is  
Scorpio Daily Horoscope
Positive – Today suddenly you will meet an influential person and this meeting will prove to be helpful for each other. Have faith in your karma. Efforts to bring some positive changes in your daily routine and thoughts will be successful.
Negative – There may be a chance of taking a loan in any work related to property. But do not be worried, this loan will also be repaid in time. The tension going on in the house will also be resolved with mutual understanding and understanding.
Scorpio Daily Love Horoscope 
Love- There will be mutual harmony and a happy atmosphere among all the members of the family. There will also be closeness in love relations.
Scorpio Daily Career Horoscope
Business- Time is favorable from the point of view of business. But your rivals may feel jealous seeing your progress, stay away from the tendency to show off. There will be proper means of profit in partnership related business.
Scorpio Daily Health Horoscope
Health Stress and lack of fatigue overwhelmed. Its effect can increase your blood pressure and problems like diabetes.
Lucky color – Red, Lucky number – 6
Today Horoscope in Hindi (Aaj ka rashifal)
आपकी कुंडली की भविष्यवाणी करने के लिए, एक ज्योतिषी आपकी राशि के आधार पर सूर्य, चंद्रमा और ग्रहों की स्थिति के आधार पर चार्ट बनाता है। ज्योतिषी तब चार्ट बनाने के लिए एक विशेष तालिका का उपयोग करता है जिसे खगोलीय पंचांग कहा जाता है। यह चार्ट ब्रह्मांड में वर्तमान में चल रहे विषयों और ऊर्जा को प्रकट करता है, जिससे वे आपके लिए दैनिक या साप्ताहिक राशिफल लिख सकते हैं।