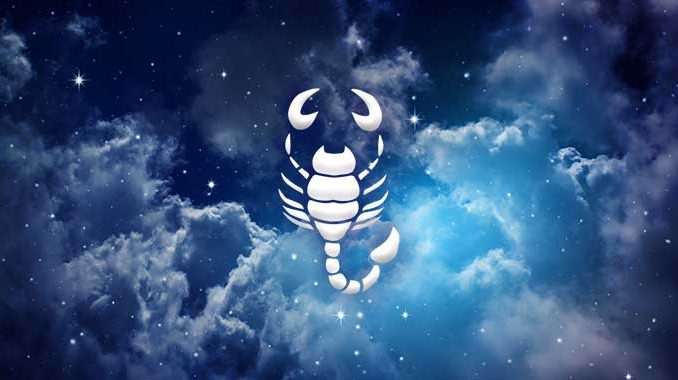 Scorpio August Horoscope
The people of Scorpio zodiac are very serious and devoted to their purpose. During this time Venus will be in the sight of Mars in your sixth house and Jupiter and Rahu and Mercury will also be affected. In such a situation, intimate relationships will increase, but you are advised to stay restrained, because if you are successful in doing this, then you may face problems.
Short trips will bring you good experiences and will give you a chance to move forward in life. In this way, not only will you have to learn a lot from your life and pay attention to how the path of your progress does not pass over others. That is, do not misbehave with anyone. It is your victory to have a sense of belonging to everyone.
Scorpio August Love Horoscope 
The work of Mars is to generate energy and this Mars is now sitting in your fifth house, then from the beginning of the month, the effect of Mars will be given, due to which you will be very responsible towards your partner and on the one hand be honest and keep them happy.
I will not leave any core cancer, yet do not know how some problems will arise for you, due to which your whole mood will be disturbed and there may be some difficulties in your love life. However, this is not a long-lasting situation, because on the 16th of the month, Mars will leave your fifth house and leave in the sixth house.
Then the planetary positions will be completely turned in your favor. Talking about your beloved, they will be very religious. You will actively participate in religious activities during that time, in which their efforts will have to be taken forward. You will be able to have credibility towards each other and your relationship will be right.
If you are married, during this time you will pay more attention to your family members, which your spouse may complain to you, but during this time there can be some big activity in your in-laws' favor. For example, there may be a function or ceremony or there will be an atmosphere of ecstasy in their family due to the marriage or the birth of someone, in which you too will get a chance to join and you will be happy.
Spouse will also be happy with this and he will be even more pleased with you by seeing your behavior towards the people of your family, which will increase the closeness between you and make your married life sweet.
Scorpio August Finance Horoscope
From an economic point of view, this month will bring mixed results for you, because on one hand you will get good wealth gains on the one hand, on the other hand, the loss of money will also be possible. That is, both loss and profit will go together.
The planetary planets sitting in the eighth house will increase your financial loss and some problems may come to you suddenly, which will demand more money from you. Your financial condition will be affected, but Jupiter in the 2nd house will be effective in increasing accumulated wealth by sitting with the dominant Ketu and creating long-term wealth gain conditions for you.
Apart from this, you may also get some sudden due to Venus and Rahu sitting in the eighth house, whether in the form of an inheritance or ancestral property, but you may have economic benefits in particular. If you are connected to a business, then be careful.
Those engaged in ancestral trade, They will get immense benefits, but may be a little weak for other business people. They will need to change their policies right now, only then will their profit situation improve.
Scorpio August Family Horoscope 
If you talk about your family life, the situation in the first half of the month will not be more favorable because the fourth house will be completely in the range of sin kartari yoga, due to which the householders will unlearn nonsense words towards each other even if they do not want to.
Due to which the possibility of mouth verbal war will increase. The gathering of Jupiter and Ketu in the sense of family will make the family religious but victims of extreme bigotry or excessive pride will sarcasm at each other and this can shake the foundation of the family.
Your siblings will be very good and will earn success in their work during this time and only they will encourage you to move forward. As a result, you will face every challenge and move forward in life. The face-to-face position of Sun and Saturn will also work to increase tension in the relationship in the first half of the month. However, in the second half of the month when the Sun will be in your tenth house,
Scorpio August Health Horoscope
Talking about health, keep in mind that Venus, Rahu and Mercury are sitting in the eighth house with your zodiac sign and Jupiter and Ketu in the second house. Apart from this, no other major condition appears, but it is in itself large conditions, which can affect your health.
Additionally, in the second half of the month, the lord of your sign will enter the eighth house. You will need to be especially health conscious during that time, as there may also be a chance of an accident and in addition there may be an injury which may cause bleeding. In this case, especially in driving vehicles, be careful and be aware of skin problems. Apart from this, the problem of acidity can also bother you the most in this time period.
Advice
This month, as a remedy, you should plant whitark and serve it with water. Apart from this, you should plant a Nagkaesar plant somewhere outside your house.
By doing this, you will get rid of Rahu-born defects. Apart from this, it will be better for you to feed more than one color dog and if possible, go to a temple on Tuesday and put a red flag, you will start getting favorable results.
Monthly Horoscope In Hindi Or Urdu
क्या आप इस महीने के लिए अपना भाग्य जानने के लिए तैयार हैं? हम हर साधक के लिए मासिक राशिफल प्रदान करते हैं। आप चाहे तो अपनी लव लाइफ या करियर के बारे में जान सकते हैं। हमारी मासिक राशिफल में, आपको अपने पूरे महीने की भविष्यवाणी के बारे में सारी जानकारी मिल जाएगी, जिसमें वित्तीय, व्यक्तिगत, करियर और कई अन्य क्षेत्र शामिल हैं।