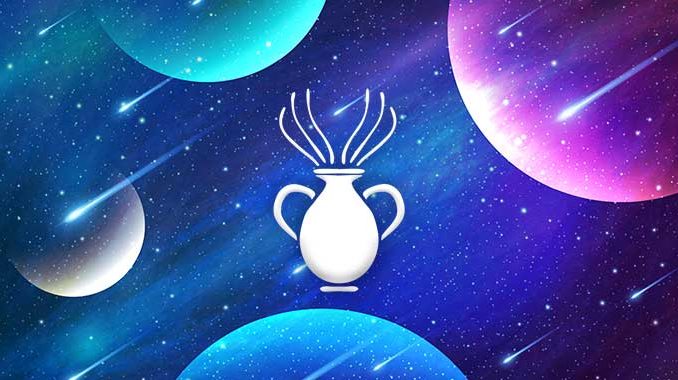 The Moon will go from Pisces to Gemini between 9 to 15 August. During this time, Mahalakshmi Yoga will be formed with the combination of Moon and Mars. After this, the sight of Jupiter on the Moon will yield the fruit of Gajakesari Yoga.
Aries, Taurus, Virgo, Scorpio, Capricorn, Aquarius and Pisces people will get benefit of these auspicious yogas. Those 7 zodiac signs will get lucky. Money can benefit in jobs, businesses, transactions and investments. According to astrologer Dr. Ajay Bhambi, people with Gemini, Cancer, Leo, Libra and Sagittarius will have to be careful this week.
According to Jyotish acharya Dr. Ajay Bhambi, this week will be something like this for Aquarius is
Aquarius Weekly Horoscope
Positive : All your time will be spent in family and money investment related works. Any ancestral property issue is also likely to be resolved. If a court case is going on, try to settle all the work related to it.
Negative : Work on it only after fully considering your plans. Because nowadays due to your nature, there is unprovoked fierceness, which is affecting both your family and business place.
Aquarius Weekly Love Horoscope 
In the family, there will be a plan to carry out any auspicious work related to the marriage of the child. There will be full support of relatives and brothers.
Aquarius Weekly Career Horoscope 
You may meet a specific person at the workplace which will prove beneficial for your progress. But also keep in mind that a lot of hard work is required.
Aquarius Weekly Health Horoscope
There is a possibility of any type of skin allergy due to heat and sweat.
Weekly Horoscope in Hindi (Saptah ka rashifal) – Kamini Khanna
आपकी कुंडली की भविष्यवाणी करने के लिए, एक ज्योतिषी आपकी राशि के आधार पर सूर्य, चंद्रमा और ग्रहों की स्थिति के आधार पर चार्ट बनाता है। ज्योतिषी तब चार्ट बनाने के लिए एक विशेष तालिका का उपयोग करता है जिसे खगोलीय पंचांग कहा जाता है। यह चार्ट ब्रह्मांड में वर्तमान में चल रहे विषयों और ऊर्जा को प्रकट करता है, जिससे वे आपके लिए दैनिक या साप्ताहिक राशिफल लिख सकते हैं।