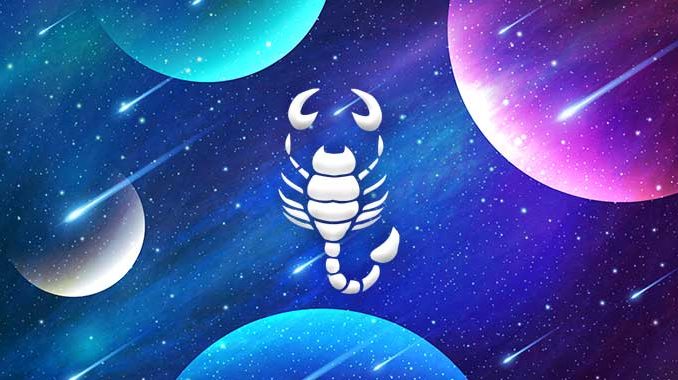 Between August 2 to 8, the Moon will travel from Sagittarius to Pisces. Changing the zodiac on August 1, Mercury and Venus will affect all zodiac signs this week. People of Aries, Taurus, Gemini, Cancer, Virgo, Libra, Scorpio, Capricorn and Pisces will get direct benefit of this position of stars.
The thoughtful work of these 9 zodiacs can be completed this week. These 7 days will be good for married life and love life. With this, the economic situation can also improve. According to astrologer Dr. Ajay Bhambi, people with Leo, Sagittarius and Aquarius will have to live well in these 7 days. In this way, this week will be special for 9 out of 12 zodiac signs. Time will not be good for the other 3 zodiac signs.
According to Jyotish acharya Dr. Ajay Bhambi, this week will be something like this for Scorpio is
Scorpio Weekly Horoscope
Positive : Making your thoughtful decisions will create positive relationships for you in some new external contacts. Getting important news will keep you happy. And the results of any work will be increased this week.
Negative : There are chances of a debate-like situation in the house. These may be conflicting property-related differences. Unnecessary expenditure of money will also come up somewhere.
Scorpio Weekly Love Horoscope 
There may be some estrangement in relationship with spouse, due to which family problems will remain. It would be better not to interfere in each other's affairs and concentrate in their work.
Scorpio Weekly Career Horoscope 
Keep in mind that family problems are going to affect your business site too. It is better to keep any important decisions postponed and pay attention to the work that is going on in the present.
Scorpio Weekly Health Horoscope
Health will be fine. Only due to too much stress, there can be heaviness in the head.
Weekly Horoscope in Hindi (Saptah ka rashifal) – Kamini Khanna
आपकी कुंडली की भविष्यवाणी करने के लिए, एक ज्योतिषी आपकी राशि के आधार पर सूर्य, चंद्रमा और ग्रहों की स्थिति के आधार पर चार्ट बनाता है। ज्योतिषी तब चार्ट बनाने के लिए एक विशेष तालिका का उपयोग करता है जिसे खगोलीय पंचांग कहा जाता है। यह चार्ट ब्रह्मांड में वर्तमान में चल रहे विषयों और ऊर्जा को प्रकट करता है, जिससे वे आपके लिए दैनिक या साप्ताहिक राशिफल लिख सकते हैं।