It is said that couples are made in heaven and we come to this world in a set of two. Well, if this is true then it is sure that you will be a perfect match for someone who is waiting impatiently for you and dreaming about you every day, imagining how you look And how you smile or talk or eat or conduct. So, if you can't find your match yet then be patient, he waits to meet you with a slight hint of luck. Astrology also plays a big role in making you a good or bad partner as there are certain ascendants (zodiac signs) that make ideal companions than others.
We are all aware of the fact that in Vedic astrology there are ascending 12 zodiac signs, some of which are known to be loyal and ideal match types compared to others. The following articles will help you to know ideal and medium matches according to your ascending sign (Moon sign) so that when you meet your Mr. or Miss Right, you are sure about it!
Read More: 10 Feng Shui Techniques That Will Help To Have a Happy Marriage
Aries (Mesh Raashi)
Aries as a person is known to be quite emotional and romantic by nature, which needs to be in an intimate relationship because they are a fire sign. Ideal matches for him are those who can keep up with their high level of energy and enthusiasm and who are also adventurous and risk takers. People who have Aries as their moon (lunar sign), Libra, Taurus, Leo and Pisces are the best zodiac signs.
On the other hand, Taurus, Cancer, Scorpio and Sagittarius have a moderate relationship with Aries as a lover. But if they make little effort on their part to understand their partner and respect their personality and opinions etc., they can ensure that he can maximize the work and thereby improve the quality of their relationship By doing so, the relationship can reach its maximum potential and increase or increase its longevity.
Taurus (Vrushab Raashi)
Taurus partners are considered one of the most caring, loving and trustworthy partners and have a strong sexual desire. They are not really keen for the energy part, but when it comes to being loyal they are one of the most loyal lovers of the lot. The best matches for Taurus lagna (zodiac sign) are Gemini, Virgo, Scorpio, Capricorn and Aquarius.
Aries, Cancer, and Libra also go well with Taurus if they really try to love and respect their partner and share a mutual understanding with them. Vrish needs to play together and develop mutual interest with her partners to help the relationship grow and stay strong.
Gemini (Mithun Raashi)
The Mithun Lagna (zodiac sign) states that a physical relationship leads to a stronger relationship with one's partner than a physical one, especially during the initial phase of the relationship. They are highly communicative and are willing to discuss various topics and topics with their partners. They are always full of youthful energy, attractive and interesting personalities that make them extremely attractive and hard to resist. Gemini, Taurus, Virgo, Libra, Sagittarius, Capricorn and Aquarius are ideal matches for people.
Gemini also shares moderate compatibility with Cancer, Leo, Scorpio and Pisces. But just in case that as a Gemini, a person is interested in strengthening their liberal relationship, they need to work hard on it. Try and give relief to your partner while respecting personal boundaries. Be patient and take a realistic approach with a positive attitude and your relationship will become so strong that it cannot be easily broken.
Also Read: 8 Things that will Guarantee you a Job abroad!
Cancer (Kark Raashi)
An extremely caring, loving and affectionate cancer ascension (zodiac sign) is highly protective and supportive as a lover. He is known to be good support for his colleagues who are facing rough patches or times in life and will make sure that you forget about your worries and are happy and healthy. Cancer is known to be the most faithful of all other existing zodiac signs. The best or ideal matches for Cancer are Aries, Taurus, Leo, Libra, Sagittarius, Capricorn and Pisces.
There are other moderately favorable Moon signs along with Gemini, Virgo, and Aquarius Cancer. On the off chance, if a cancer wishes to ascend, it can work between them when the partner is related to the signs of the above moon. Keeping your partner on the same level as you and having a genuine sense of respect for your partner's opinions and decisions, and mutual understanding for almost everything, will make the cancer relationship grow longer.
Leo (Sinh Raashi)
According to Vedic astrology, Leo ascendant (zodiac sign) is considered to be a fictional romantic moon sign. He is highly emotional as a lover and considers himself to be in sole charge of love like a lion or a lioness in a forest and therefore does not settle for anything less than a lioness or lion. His standard is as grand as everything in his life. Aries is a perfect partner for Virgo, Scorpio, Sagittarius, Aquarius, and Pisces.
Taurus, Gemini, Libra and Capricorn can also be considered a medium match for Leo, unless Leo wants to make it grand with little effort and patience. Leo needs to stop the restriction being given to his partner and start honoring their decisions and opinions with the burden of mutual understanding that serves as the basis for their relationship to blossom.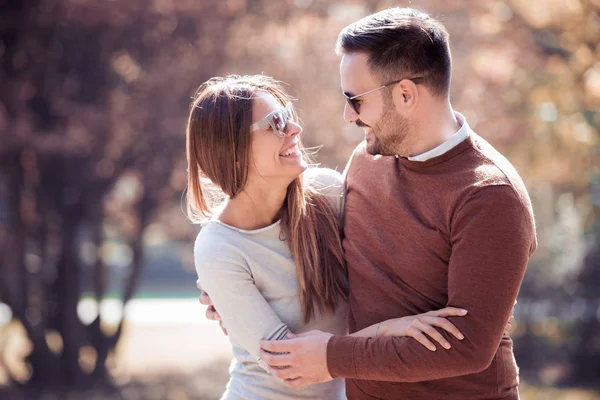 Also Read: Best Female Lovers: 3 Zodiacs Who are the Best at it.
Virgo (Kanya Raashi)
Being in a committed relationship with Virgo Ascendant (Zodiac) means that you have two things in your life forever: stability and security. A person of Virgo origin has a very simple and honest approach to their relationship and their partners. Although you may feel extremely secure and stable with your Virgo partner, do not expect them to offend you because it is an art that Virgo is not good as a lover or partner. . He is more of a family oriented person and is very proud of his family lineage and ancestral history. For Virgo Ascendant (Zodiac), Taurus, Gemini, Cancer, Libra, Capricorn, and Pisces are considered ideal matches.
Aries, Scorpio and Sagittarius are other signs which are moderate love compatibility with Virgo. However, he can improve the compatibility level simply by learning to listen to his partner's problems and thoughts patiently and without apprehensions against him or her.
Libra (Tula Raashi)
Libra enjoys life to the fullest and is considered extremely passionate and incurable as lovers. Seemingly attractive and engaging, the Libra Lagna (zodiac sign) seeks harmony peace and balance in their relationship. They like to engage in emotional or passionate romance. Besides being attractive, he is also known as the master of the art of lovemaking. Libra companions are advised to be patient as they believe in fulfilling their romantic fantasies. Aries, Cancer, Gemini, Virgo, Scorpio and Aquarius are thought lovers for Libra.
Leo, Sagittarius and Pisces share moderate love compatibility with Libra. If Libra wants to work, he will make efforts like respecting personal boundaries and having mutual understanding with himself or his love partner.
Scorpio (Vrushchik Raashi)
The secret Scorpio zodiacs fill their love life with love and passion and are known to be good in bed. The Scorpio zodiac partner feels a certain burst of energy which helps them to get a new direction to love. Taurus, Cancer, Leo, Sagittarius and Pisces are ideal matches for a Scorpio zodiac (zodiac sign).
Scorpio is also favorable for Aries, Gemini, Virgo, Capricorn and Aquarius. On the off chance that your relationship with any minor sign is your ultimate destination, then you need to appreciate and respect your partner what you already do and avoid getting into fights over trivial matters.
Read More: 7 Major Benefits Of Indoor Plants – Did You Know?
Sagittarius (Dhanu Raashi)
Both Sagittarius lover boy and girl keep their love affair quite calm and casual. They are known to be inquisitive in nature and hence thrill is their driving factor. Aries, Gemini, Cancer, Leo and Aquarius are perfect matches for Sagittarius (zodiac sign).
On the other hand, Taurus, Libra, and Capricorn are moderately compatible signs that can form a relationship if Sagittarius is desired. He needs to learn to accept and apologize for his mistake.
Capricorn (Makar Raashi)
A person from Capricorn is considered to be a very serious and honest type of lover. They are fully committed, dutiful and dedicated in their relationship. Taurus, Gemini, Cancer, Libra, and Pisces are the best matches for Capricorn.
Aries, Leo and Sagittarius are other signs that are moderately compatible with Capricorn on the love front. To make it a more stable relationship, you need to start treating your partner the same as you and keep it that way forever.
Also Read: 5 Most Possessive Zodiac Signs : They do not Share.
Aquarius (Kumbh Raashi)
Aquarius people are always on the lookout for love or life partner, who roams, develops and develops with them. They are highly protective, affectionate and caring companions. Taurus, Gemini, Leo, Libra, Virgo and Pisces are some of the best or ideal matches for Aquarius.
Aries, Cancer and Scorpio are comparatively moderate but are compatible signs (zodiac signs) for Aquarius natives. Mutual understanding will make the people of this zodiac extremely favorable.
Pisces (Meen Raashi)
Pisces natives mostly rely on their innate abilities and are very sweet and sensual when it comes to the art of making love. Their priority in a relationship is to fulfill all the needs and desires of their partner. Aries, Cancer, Leo, Virgo, Scorpio and Capricorn are considered ideal matches for Pisces people.